Annual report 2015/2016 online
03-11-2016
With pleasure we present you the annual report of HZPC Holland B.V. about the financial year 2015/16.

As announced in October, the consolidated net turnover of annual year 2015/16 was established at € 289.5 million. The gross margin is € 48.1 million and the net result is € 7.0 million. The dividend on HZPC certificates is set at € 5.75 and this is well above the five years average of € 4.60.

In annual year 2015/16 HZPC benefited from the European market recovery, but also from our efforts on the international markets which resulted in increased licence income at other continents. In the current season 2016/17 we see lower yields in The Netherlands, but not throughout Europe. Demand is expected to be similar to season 2015/16. The trade with the Middle East remains to be challenging and uncertain because of political and economical uncertainties.

You are cordially invited to read our digital annual report on http://ar.hzpc.com. Also you can watch the video with the highlights of the report below.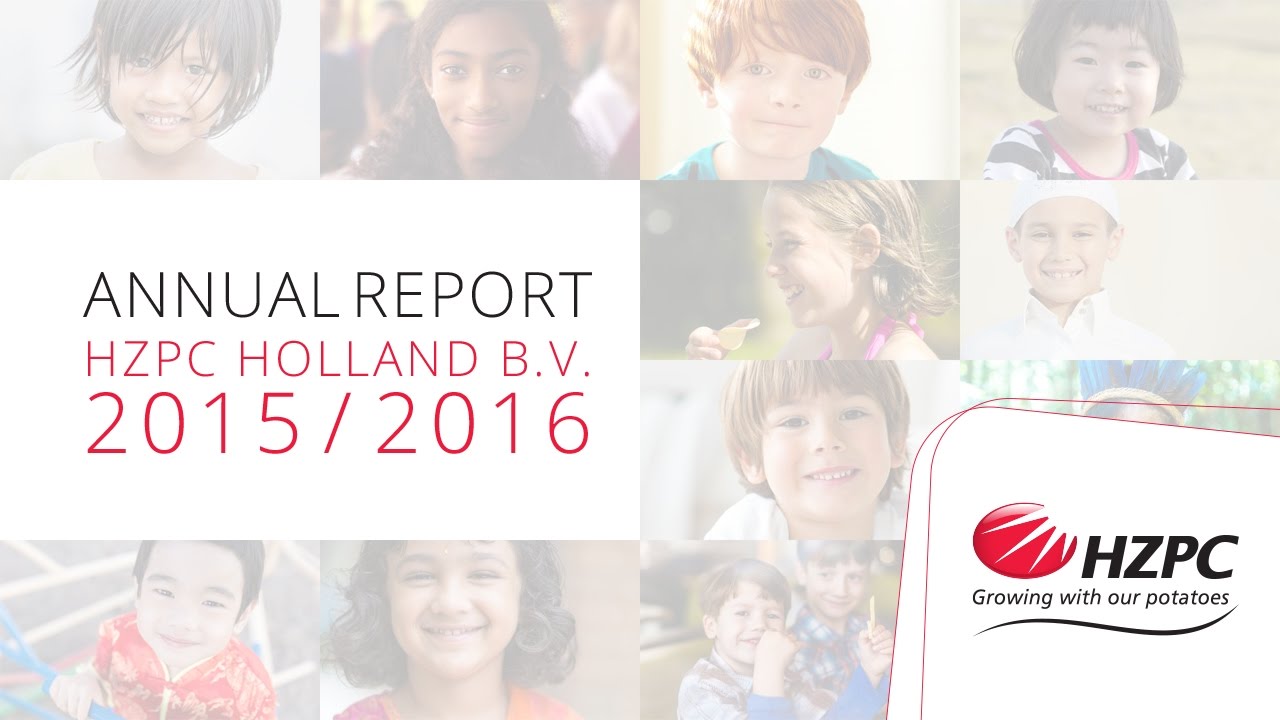 More news

Great news for HZPC's seed potato growers in the European Union: HZPC Holding is starting its Connecting Growers programme this year, which will hand out share certificates.  HZPC wants to remain...

03-03-2020

The value of the depository receipt for shares in HZPC Holding B.V., the world market leader in potato breeding, has been fixed at € 145.80 (done, left) today during the stock trading day. This...

01-11-2019

During its meeting of shareholders on 3 October 2019, HZPC announced that its consolidated net turnover for the 2018/2019 financial year was € 350 million. This is significantly higher than the...

04-10-2019

HZPC is continuously growing. The global market leader in innovative breeding, seed potato trading and concept development, today launches its brand update. A big step forward, without losing sight...

26-08-2019

Potato breeder HZPC publishes value of share certificates after May 2019 stock trading day. The value of the stock certificate for shares in HZPC Holding B.V., the world market leader in potato...

10-05-2019

This year HZPC offers Challenger growers a service to measure the dry matter distribution in their lots with a Hyper Spectral Camera. Based on this distribution an estimate is made of the risk of...

20-11-2018

We proudly present Dr. Marie Rasochová (80) as Potato Woman of the Year 2018. Marie Rasochová is a great promotor of potatoes in the Czech Republic. She is well known for promoting potatoes as the...

08-11-2018

The value of the depository receipt for shares in HZPC Holding B.V., the world market leader in potato breeding, has been fixed after the bi-annual stock trading day November 2018 at € 180.00 (more...

02-11-2018

During its meeting of shareholders on 4th October 2018, world leader in potato breeding, HZPC, announced that its consolidated net turnover for the 2017/2018 financial year was €300 million and...

05-10-2018

Why do we still export to risk areas? What are our ambitions for 2020? How do we deliver on the promise to 'feed the world'? Will hybrid potatoes replace seed potatoes?  ​​In this interview...

14-06-2018